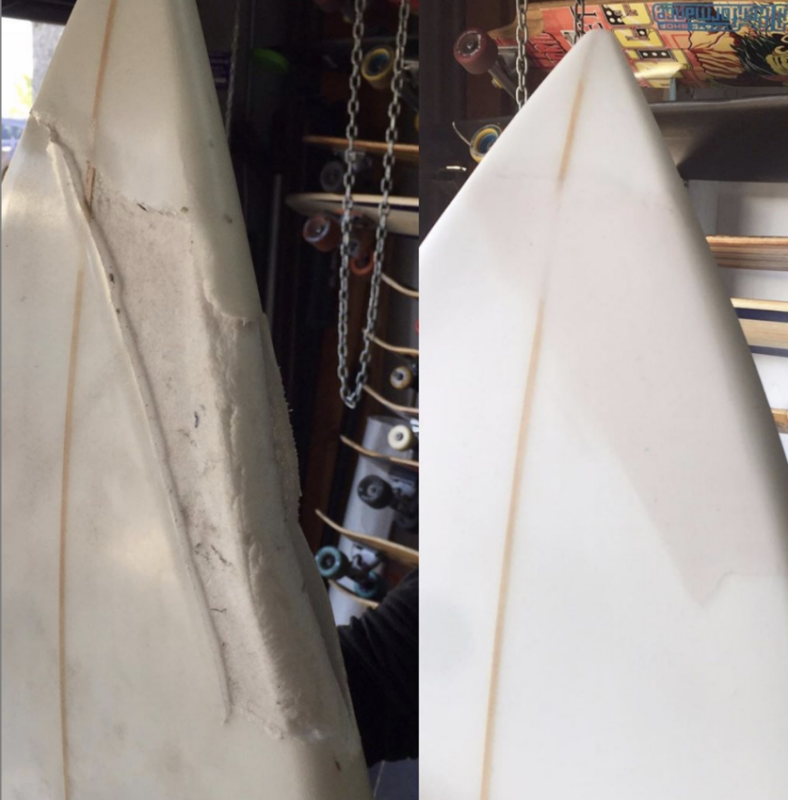 Dings
Address basic surface damage with ease: pressure dings, cracks, snackles, scrapes, and chips. Enhance your board's look with optional board cleanup and de-waxing for just an additional $15. Surf with confidence on a board that looks as good as new.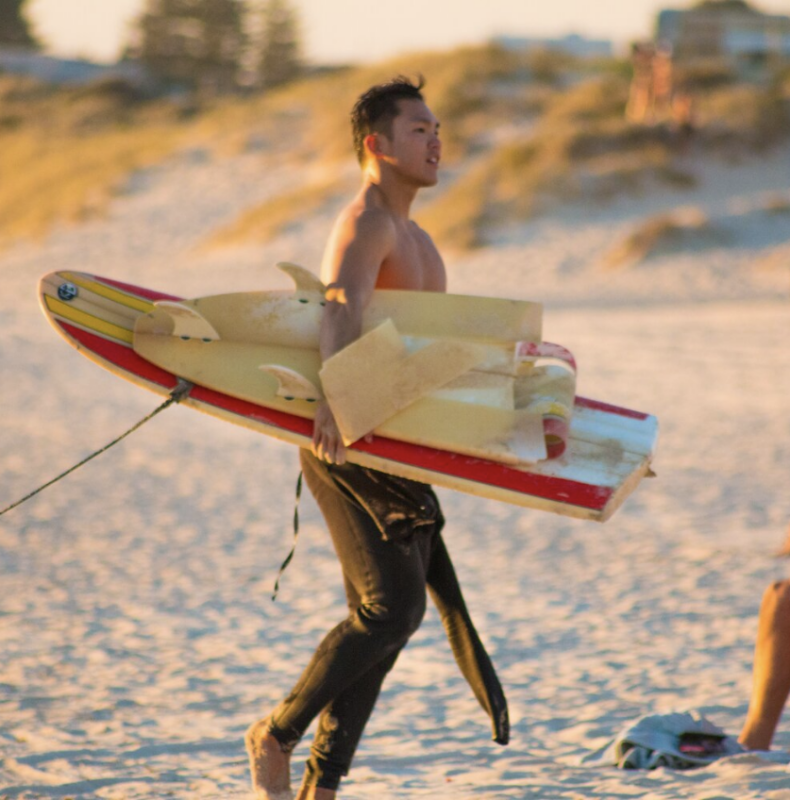 Break
Count on us for major surfboard repairs, including broken fin box(es), snapped nose, crushed tail, delamination, missing foam, and buckled boards. Enjoy complimentary board cleanup & de-waxing, with optional color-matching services available for an extra charge. Your board, restored to perfection.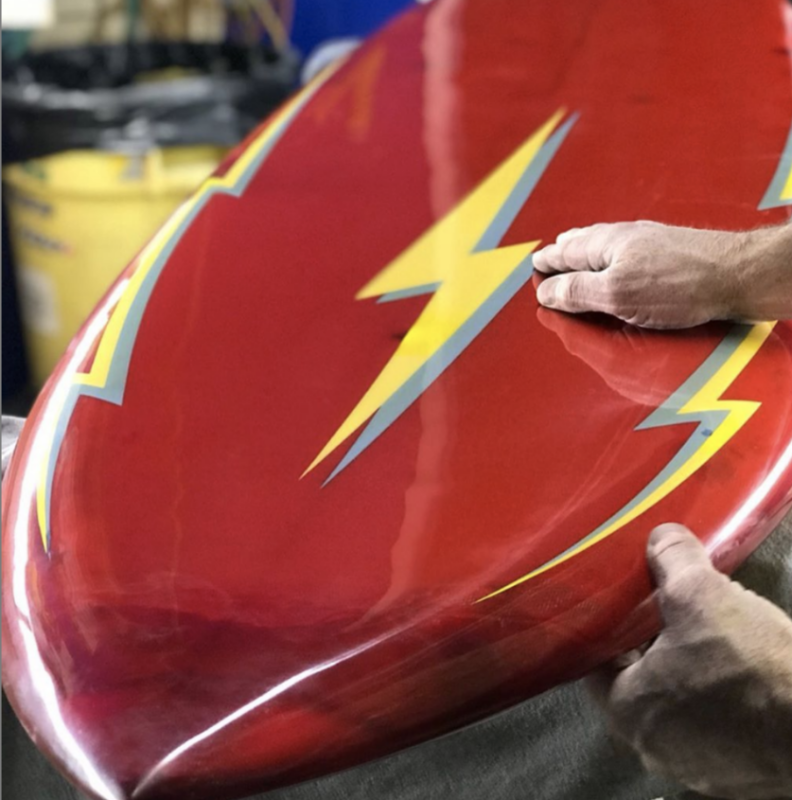 Restoration
Revitalize your surfboard, whether it's a cherished vintage piece or your daily go-to. Restore your board to pristine condition with our services, featuring complimentary color-matching, board cleanup, and de-waxing. Your board, back to perfect health.